HOUSE OF ROOTS SANKOFA BIRD RETURNS
                           
 House Of Roots
Return of our true self, let wisdom be your guide `Natural`return and fetch it Sankofa, look in the Bird the Sankofa Birds mouth tell us what seed in the Bird mouth as he looks back.

We should reach back and gather the best of what our past has to teach us so that we can achieve our full potential as we move forward.
Whatever we have lost, forgotten, or been stripped of, can be reclaimed, revived, preserved, and perpetuated

R.O.O.T.S. let wisdom be our guide to carting our own Stoor of natural life give lifestyle by looking back to where we come from, mind and body. The land let start with earth, Marther earth Mama Africa Ghana.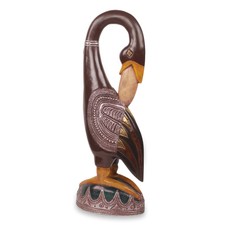 Remember your R.O.O.T.S. Return Of Our True Self, Let Wisdom Be Your Guide "Natural"
Gold cost just one o
f the places some of us where ship right here in to Bristol City port is it not right we should honr our ansiters by show in them a good spirit. They are still in our minds, we do and our best to always remmber our R.O.O.T.S.
Look in to how you are Ask that which is with in the I` that I`am...
At R.O.O.T.S. we plan to support you in Ghana, my Son Karlan Walker he the one should be supporting Ghana it where he come from is Mams family young people don`t know the Spirit in them will ways call to them, some never feel it lost to the new world.

Over the last ten years we have being setting up a community databse of People, Places & Things a database hob we look to Ghana Africa the Mama land of all that is good.
We found Shea butter womons gold they call it, we at Roots Shea butter Trust call the profit of oils. it being 10 years now we have being working with Rashfa a herbles that would like to put all is time work whith harb
http://www.sheabuttertrust.com/about
When i met him he had one son, now he as 3 young ones so he must do lost more work to make endmeat. So he puts is hand to any thing that can to keep is family happy.
Yes in 10 years we have seen ways of setting up a Shea butter retret where people from England mostly Bristol City. Where Rashfa ship our Roots shea butter+ products here to us in the UK.
We plan to ship the top supper food like Baobab powder and oil. Moringa, Black seed, Ginger we think Ginger well be the top supper food in the next 5 to 10 years 400 usege to the body, but is your Ginger good for you.
At the House Of R.O.O.T.S we do all we can to know how grows and make up products for Shea butter+ the supper foods we use in making products in UK, Bristol Green city of St Pauls` that make our products and the natural herbs we ship from Ghana.
After 10 years we see the wel in 100% natural supper food, we know people don`t see Shea butter as a supper food yet we at sheabuttertrust do and we plan to prove it too.
We are setting up House Of R.o.o.t.s in Ghana Oct 31 2020 right we are looking for like minded member to make the posble by the way I`m Herman Walker aka Roots i`m the mixer at sheabuttertrust.com.
Remember your roots, return of our true self, and let wisdom be your guide `Natural`We eat right, we feel good and look good. When we eat bad no good can come of it, right now foods and good we are giving to our self`s and our young ones just is not right.
If this new post @ sheabuttertrust.com tuch you in any way and would like to find. Some good profit`s in life Email: roots@sheabuttertrust.com or Email: Rashfa in Ghana where you could be part of a new natural lifstyle.
It in the land of Africa Mama Africa we have found gold trust me we have. Yet we know only people of like minds will feel the word sound and power there is only one root to it all 1Love.
Seeck and he will find let wisdom be your guide we can return to our true self be-come the one unit and community.
Please Contact: Roots (Manager - Promoter House Of R.O.O.T.S)
Email: roots@sheabuttertrust.com - Sinces 1987 return of our sture self, R.O.O.T.S as being growing.
Info call Sib`s at Cognitiveparths (Secretary): Email: hello@cognitivepaths.co.uk